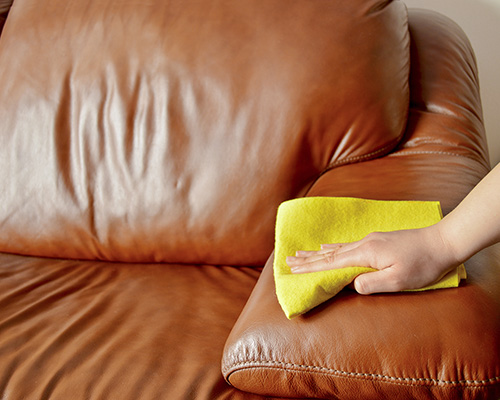 Total Leather Care specializes in leather furniture restoration in San Diego, CA. In love with the look and feel of leather furniture, but annoyed with how quickly it wears and tears? Stop replacing and allow us to renew your most used pieces right in your home.
Our exclusive products safely remove soiling and condition at the same time. Formulated through 30 years of practical experience, they are pH balanced for modern soft leather finishes. After we deep clean the surface several times we finish the process with a protective coating that leaves a lovely soft hand.
Furniture, including couches, chairs and sofas
Restaurant chairs and booths
Movie theatre recliners
Aircraft and yacht seats
Maintain Your Leather
Over time, body oils, sweat, skin particles and daily wear and tear can take a toll on your furniture, leaving noticeable spots and stains. Our leather experts can quickly identify your furniture's leather type and choose top-of-the-line products to remove those pesky spots and stains.
Oils and grease

Body oils from people or animals are often transferred and soak into parts of the leather damaging the look and feel of your furniture.

Dust particles

Atmospheric elements, both seen and unseen, can make their way into your home or business and onto your furniture.

Outside soils

Dirt, sand and fibers can be brought into your home or place of business by kids, adults and pets, scratching and damaging your furniture.

Dyes and inks

Leaky pens, ink from newspapers or mail and dyes from clothing articles can wear into your leather, leaving hard to remove stains and dark spots.

Fading

Bottoms are continuously rubbing up against the seat of your furniture, wearing the color of your leather.

Spills

Accidents happen, but when they do, dark liquids and sticky or greasy foods can leave stains or seep into your leather.
Have Leather That Requires Cleaning?
Once we've cleaned your leather, we'll condition and protect it to replenish its new-like look and feel and avoid future dark spots and stains from damaging your furniture! Contact Total Leather Care today at 619-561-6221 and allow us to restore your leather to a new-like condition!