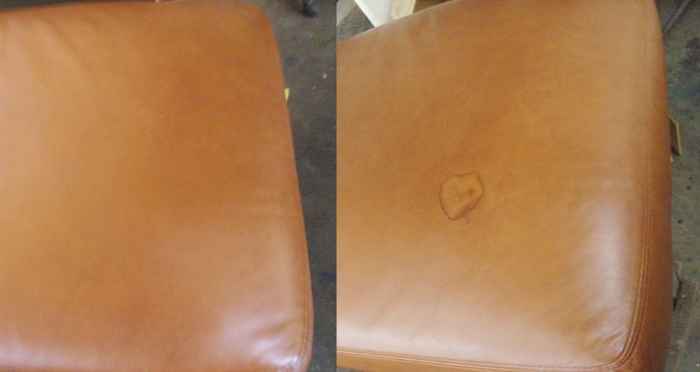 Do you need to have your leather furniture, bags or other objects repaired or altered in any way? There are a variety of methods that will help you accomplish this, but the method you choose will depend on the issue you're having with your leather and the goals you have for it.
Here is some information about the various types of leather repair in San Diego, CA:
Leather cleaning and protection:
If you only have a few small marks and scuffs on your leather, you can have it cleaned, and request that the service use a leather protector. This will help you keep the leather soft and protect it against the future wear and tear it'll experience. This usually involves the use of fabric brighteners and softeners, plus the addition of a protective layer.
Stain removal:
Professional leather cleaning services often offer minor to moderate stain removal and damage repair services. This process involves a deep clean of the leather, a color touch-up in the marked or stained areas and the addition of a protective layer to guard against the buildup of additional dirt.
Full repair:
If you have a leather item that is clearly past its prime, and is worn down and tired looking, you'll need a full-service repair. This typically involves a deep clean, full stain removal, color restoration, repairs to any exterior damage and any other cosmetic tasks that are needed to get the item looking good once again. For leather bags, the service will stuff the bag to help it keep its shape.
Extra repairs:
Certain leather products will have additional items that need to be tended to. Leather bags, for example, might have problems with their zippers or buttons. Leather chairs and couches might have ornamental studs or buttons attached to them. These items can be replaced or repaired.
Alterations:
Leather alterations are difficult work and require a good deal of expertise due to their intricacy. However, they are common for certain types of leather garments. Alterations can include adding new zippers, shortening hems and shortening sleeves. Leather repair companies can offer services such as adding new leather panels for repairs or for some aesthetic purposes. In other cases, it might be necessary for leather repair professionals to engage in seam re-stitching, new leather panels and knee slider Velcro panels for motorcyclists.
Panels in furniture:
When leather chairs or couches get damaged, there are special procedures to follow for adding on new panels in a way that is as seamless as possible. Once the patch job is complete, the leather repairers will fill the area, match the color through dyeing and then add a finish to match the rest of the leather on the furniture.
For more information about the various types of leather repair in San Diego, CA and the services we provide, we encourage you to contact the team at Total Leather Care today. We look forward to working with you and answering any questions you have!
Categorised in: Leather Repair